"I have no idea who you are. I wanted to say thank you so very much for the delicious thanksgiving dinner you sent us today. I cried when our doorbell rang and I saw the Basket Brigade pic on the box. I was absolutely touched. I feel so blessed. It's been such a hard road and I have a lot to go but yesterday we at least found out I don't have the cancer the doctor thought I had, so that was wonderful news. Gives me hope I'll get through this pain and suffering. Now today the meal box. You don't know how happy you have made me to know we can enjoy a wonderful meal together this Thanksgiving. I have so much to be thankful for. Thank you so very much again. I can't thank you enough."

— Karin, Recipient 2015

"I'm not sure why or who, but today's donation was totally unexpected and the biggest surprise I've ever received. I recently underwent Spinal Fusion Surgery L4/L5. If you know of anyone who has undergone this procedure, you know that mobility is almost non-existent. I don't expect to get out (shopping) for at least another month and it's already been four weeks. This package arrived with perfect timing and is so appreciated."

— David, Recipient 2015

"I have known such need...the very need you are providing for families this Thanksgiving. Thank you for coming alongside your fellow man and bearing their burden...lightening their load...bringing joy. You are truly honoring both God and your Mom. I am honored to know you and to see you pass down her legacy. Happy Thanksgiving to you and yours!"

— Audrey, Volunteer 2015

"Hi Thank you so much. I received a thanksgiving dinner 5 minutes ago. This means a lot to me. U r so special helping people . I hope you and all your little helpers have a wonderful thanksgiving."

— Maryann, Recipient 2015

"I just wanted to say THANK YOU to the Basket Brigade! The family I nominated was SO incredibly touched and grateful! From the bottom of my heart - THANK YOU!"

— Denise, Nominated a Family 2015

"THANK YOU!! Saturday I received a surprise carton full of Thanksgiving goodies !! My daughter was in from NJ so we had our Thanksgiving Dinner on Sunday. Our family was truly blesses to have received that gift !! Being retired and on Social Security it isn't easy to accommodate the holidays. Thanks to you we accomplished a great holiday before she headed home on Monday night. My husband passed away the day after Thanksgiving last year, so we still set a place at the table for him, too  🙂  My heartfelt Thanks to all of you for such a wonderful gift!!! And I forgot to add that my favorite part of the box was the turkey picture colored by a child !! It went right on the fridge!!!!"

— Dorothy, Recipient 2015

"Thank you for delivering to my friend in need! She appreciated it more than you know. I will indeed pay it forward. Merry Christmas and Blessings to you all!"

— Anna, Volunteer 2016

"Muchas gracias por mi despensa gracias a ustedes voy atener una feliz cena de pavo!!  (Thank you very much for my pantry, thanks to you I will have a happy turkey dinner !!)"

— Erika, Recipient 2016

"On behalf of the home and school communities of Hanover Countryside School in Streamwood, Thank you from the bottom of our hearts for your care and service to those in need at Thanksgiving time.  In appreciation and gratitude."

— School Principal and Social Worker, 2016

"You guys are all the greatest! Thank you for volunteering to share with others in need!"

— Rita, Volunteer 2016

"Thank you very much for this blessing that came to my house, my super happy children.  From the bottom of our heart ❤️ Thank you!  Very blessed, with our Thanksgiving dinner"

— Normita, Recipient 2017

"Muchas gracias a la persona y Fundación que me regalo la canasta de dia acion de gracias bendiciones para todos ustedes.  (Thank you very much to the person and Foundation that gave me the basket of Thanksgiving blessings for all of you.)"

— Isabel, Recipient 2017

"My dad received an amazing meal basket today!! He and I want to thank you for your charity and good cause. Such a wonderful organization!!! Also, is there any way for us to find out who nominated him for a meal? I checked the website, but I didn't see anything of that nature. He would love to know who sent this to him so that he could thank them. He thinks it's someone from his church, but he's not entirely sure. I completely understand if this is supposed to be an anonymous service, but my dad would really like to thank the person who nominated him. Thanks so much!!"

— Frank, son of Recipient 2017

"My family and I received a box tonight full of goods for our Thanksgiving dinner! We thank you very much for your kindness and we wish you many more blessings for everyone that helps make all this possible! We really appreciate this gift and we thank God for you! Have a very blessed thanksgiving!!"

— Stela, Recipient 2017

"I want to thank you so much for the huge box containing thanksgiving dinner for my family. It means so much to us that you do this not only for my family but for 763 others. God bless you all."

— Tricia, Recipient 2017

"Hello basket brigade Of Suburban Chicago I just happened to say thank you very much 🙏🙏 because today a family came to leave us a box with things to make a turkey on Thanksgiving day 😊 I did not know what to say or what to do about how impressed I was 😊 🙏 and when we opened the box wooow surprise 😱 it was something so cute wooow without words 😶 just thank you very much and God bless you always 🙏"

— Richardo, Recipient 2018

"Just an Incredible experience on Saturday with the Basket Brigade of Suburban Chicago. They prepared for months and it showed. Countless families will receive much needed Thanksgiving meals thanks to all of these volunteers and countless others who delivered. It was a thrill to be able to surprise people at their door. Happy Thanksgiving Everyone!"

— State Representative, Michelle Mussman, Volunteer 2018

"Received unexpected Thanksgiving dinner package, I'm very speechless and very thankful. Thank you for your kindness, loving and giving that everyone's involved. God bless."

— Dolly, Recipient 2018

"Thank you very much for the dinner for Thanksgiving great surprise we take my self and my children God Bless everyone What they do this ...🦃🦃🦃🦃🕊🕊🕊🕊"

— Lupita, Recipient 2018

"Great volunteer event today! What a great way to kick off the holiday season for both the volunteers and recipients!"

— Ellen, Volunteer 2018

"Today my dad was changing Carl's car battery as I watched and learned. Erin was playing with the dog in the snow in the front yard. An unfamiliar car pulled in the driveway, and a nice family came out bearing a large cardboard box. They gave it to me, wished me a happy Thanksgiving and left. In the box is a complete Thanksgiving dinner courtesy of Basket Brigade of Suburban Chicago. Carl had been wanting to support this charity as a family, and never would we have thought we'd be recipients of the kindness they bestow each Thanksgiving. We are humbled and grateful. If you are looking for local organizations to support, please consider these fine folks. Find them on Facebook and www.basketbrigade.net. ❤️"

— Kelly, Recipient & Friend 2018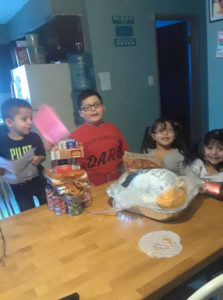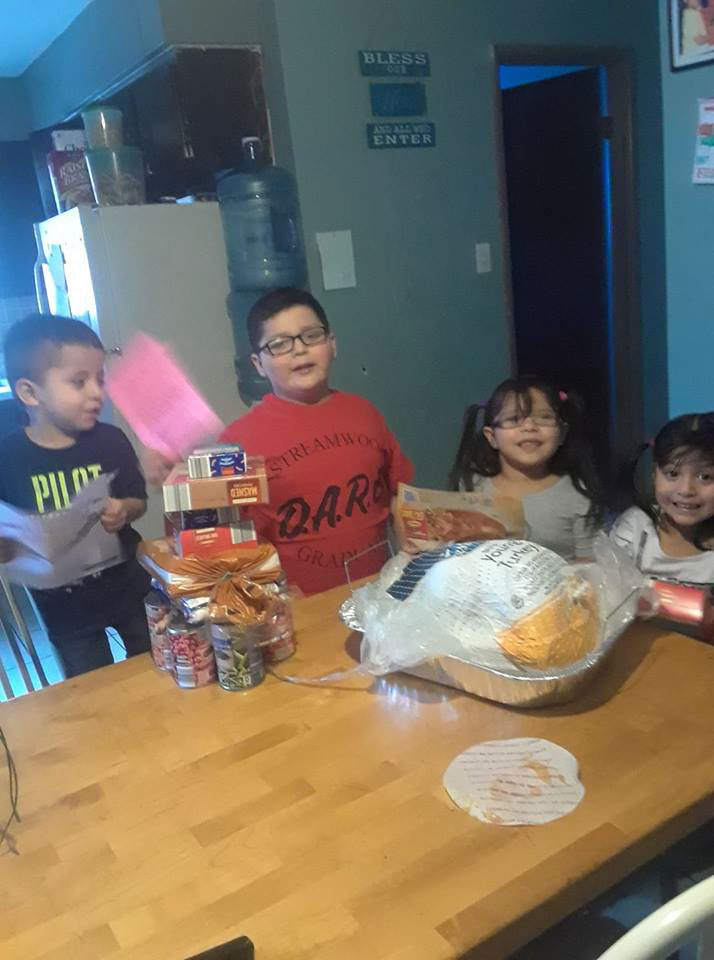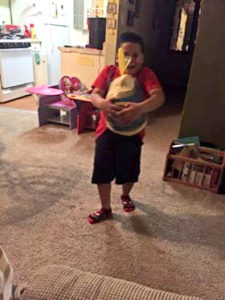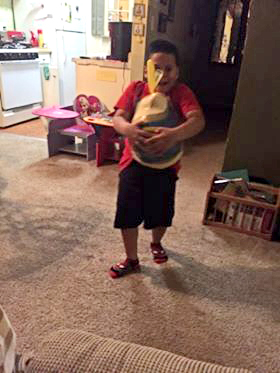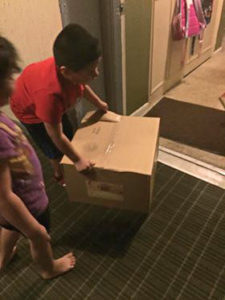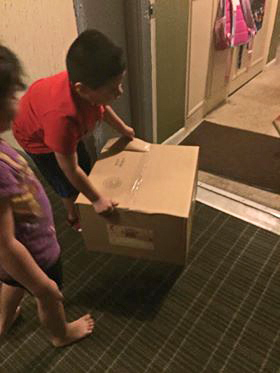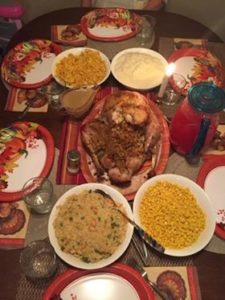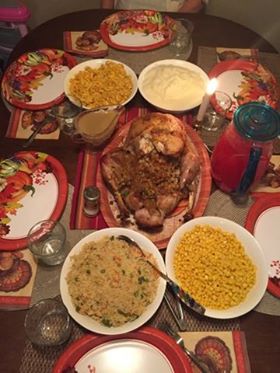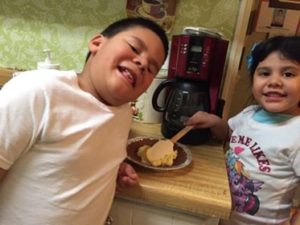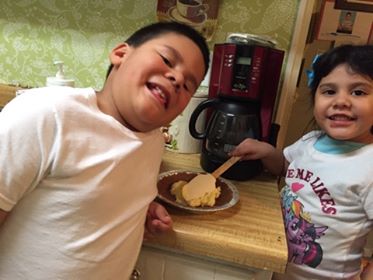 The Basket Brigade of Suburban Chicago is a division of The Lorraine M. Walsh Memorial Foundation, a 501(c)(3) charity.
All donations are tax deductible. FEIN: 47-5225925.
You can download a copy of our Federal Tax Exemption Letter by clicking the here.