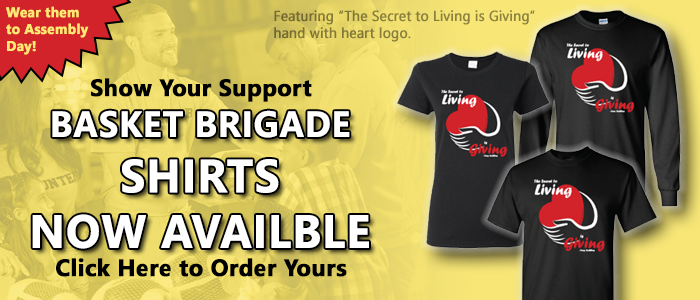 Show your colors all year long!  Order our special "The Secret to Living is Giving" tshirts, sweatshirts, hoodies, men and women's styles.
A portion of every purchase comes right back to the Basket Brigade.
Be sure to wear your shirts to Assembly Day.
How cool will this picture look when we are all decked out in out GIVING tshirts!
Thanks!!