Chicago Parent Nov 2017 Issue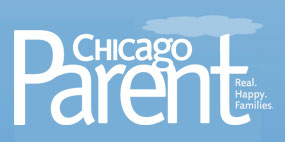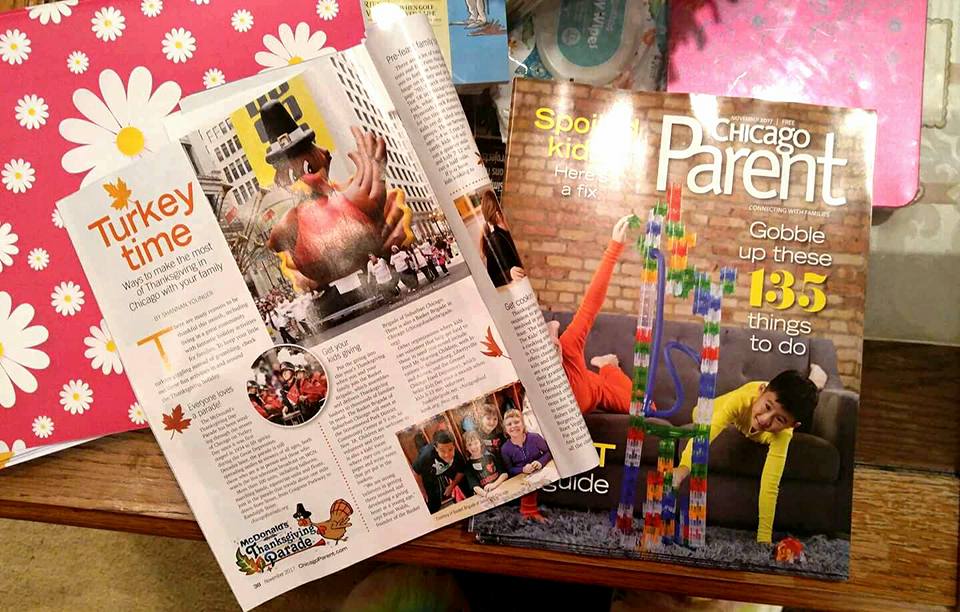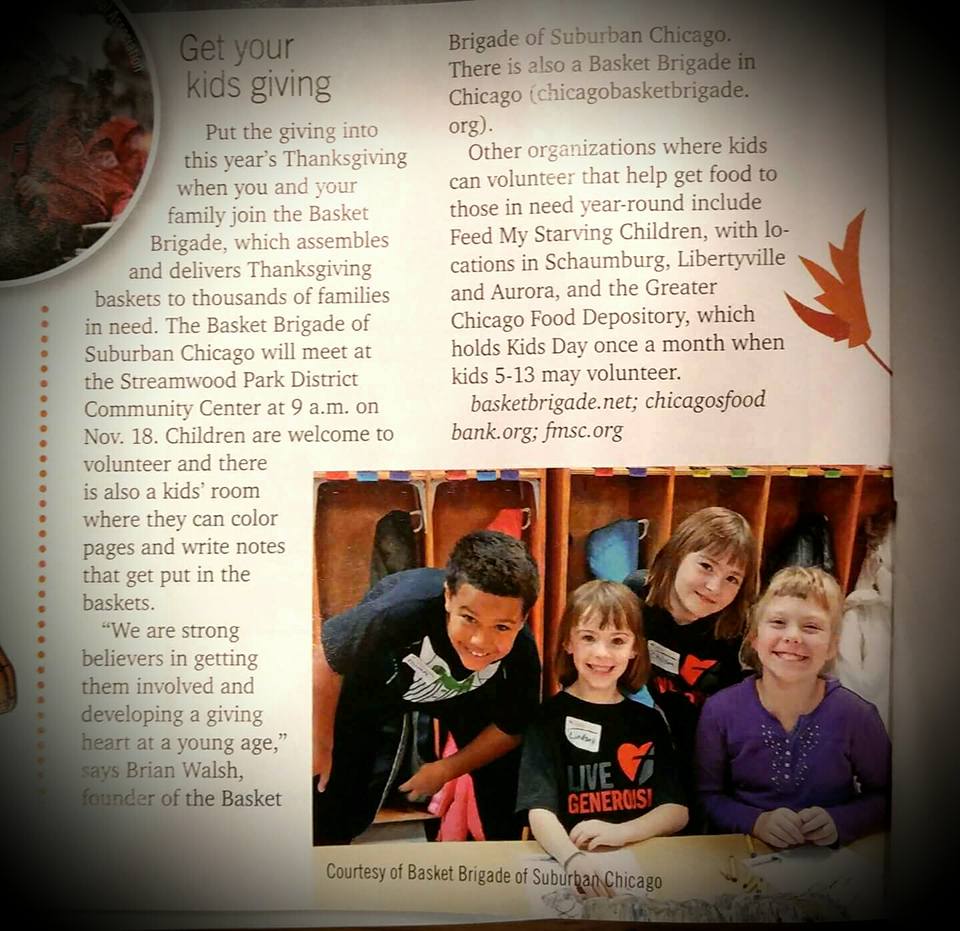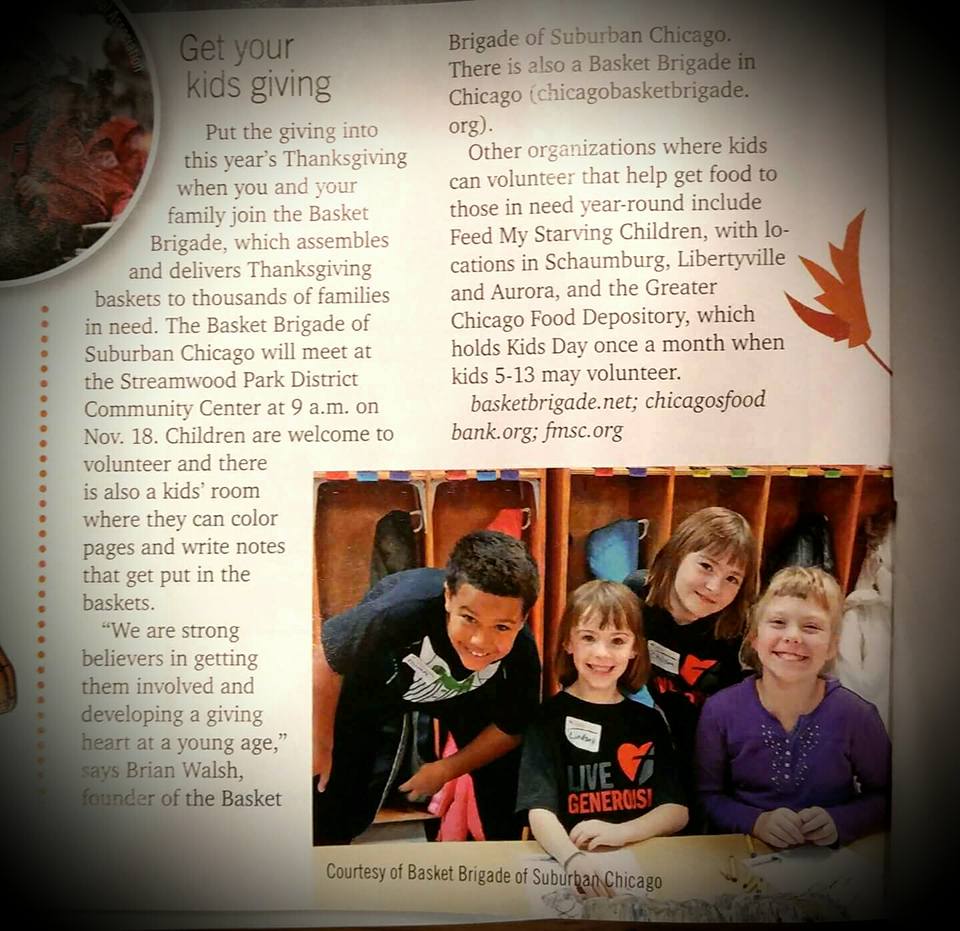 Make the most of Thanksgiving in Chicago
Get your kids giving
Put the giving into this year's Thanksgiving when you and your family join the Basket Brigade, which assembles and delivers Thanksgiving baskets to thousands of families in need. The Basket Brigade of Suburban Chicago will meet at the Streamwood Park District Community Center at 9 a.m. on Nov. 18. Children are welcome to volunteer and there is also a kids' room where they can color pages and write notes that get put in the baskets.
"We are strong believers in getting them involved and developing a giving heart at a young age," says Brian Walsh, founder of the Basket Brigade of Suburban Chicago. There is also a Basket Brigade in Chicago.
Here's a link to the article on the Chicago Parent Website.
Here's a link to the PDF Version of the Article